Our Journey - Spelt Yoga Bolsters
From the beginning of Ekotex Yoga, I always dreamed of production in the UK. Covid-19 has impacted us significantly. My dream became a solution to many of our problems; ensuring a reliable supply chain and creating work for both my team, and my Dad.
When I was two years old, I made my first trip with my Dad to London. Dad had started training at the London College of Furniture and was proudly bringing his daughter along for the day. I remember lots of strong noisy women laughing - and my Dad making the jokes! By the time I was five, we had moved to a bungalow in the country where my Dad had built his workshop and would split his time between his stay-at-home Dad jobs and furniture restoration. I remember the sound of tacks being hammered, the smell of cotton, and a pencil forever behind Dad's ear. He worked away, restoring and upholstering furniture for over 15 years.
When I reflect on it, I see how alike we are. Dad has given me the confidence to work for myself - it feels normal to me.
Thirty years on, we are working together. My parents are self-isolating, which means my Dad needs to work from home. UK made products have always been on the horizon for us, and it is the ultimate move towards full sustainability. And, who better to explore and develop this with than the best craftsman I know.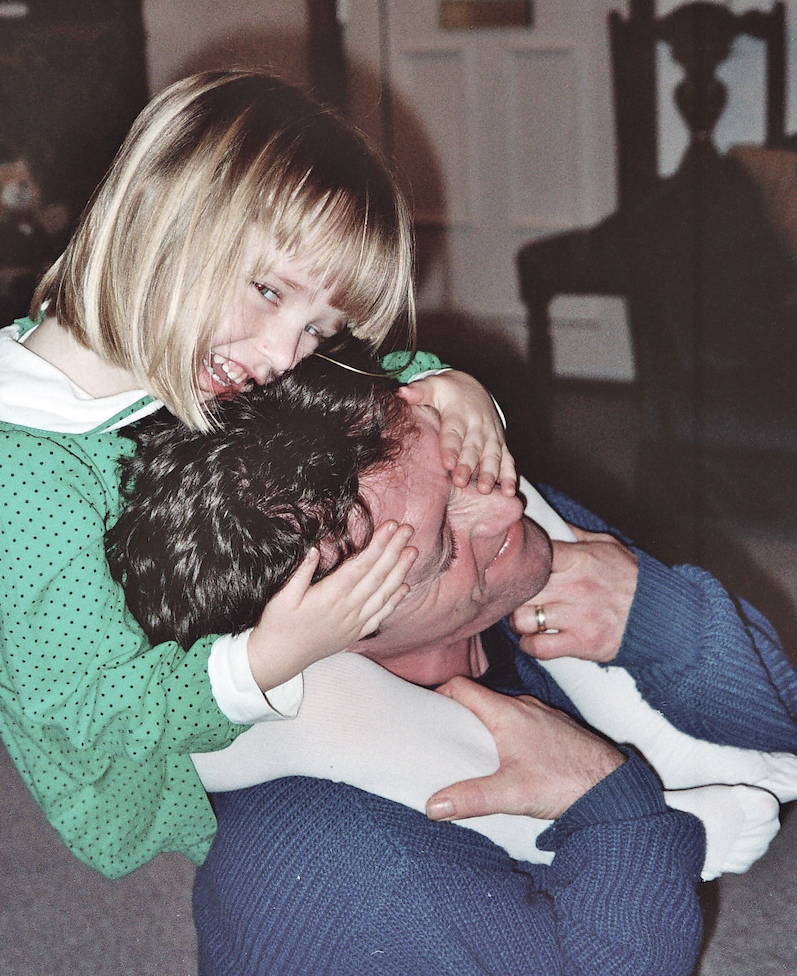 OUR MATERIALS AND PROCESS
The inner is made from 100% cotton, we aim to upgrade this to 100% organic cotton as soon as the global lockdown allows. Currently, the only country we can obtain organic cotton from is China, which would go against our objective of keeping things local. We thought about hemp too, but again, it all seems to come from the Far East. We use a minimal amount of zipping on the end of the bolster, to allow you to top up or loosen your bolster as you wish.
We have selected a high-quality linen-cotton union for the outer cover of our bolsters. Linen is made from flax, which requires minimal (if any) pesticides and requires far less water than cotton. Our fabric is spun, woven and dyed within the EU.
The fabric is delivered to Lincolnshire, where it is cut and prepared by my Dad (my Mum helps with this bit too.) The outer cover is secured by a cotton drawstring. We decided on this over a zip for a couple of reasons: (a) we think it looks nicer (b) it reduces the amount of plastic zipping. It is also easier to remove the cover too! The covers are then wrapped in brown paper, packed in cardboard boxes sealed with paper tape, and shipped up to Edinburgh.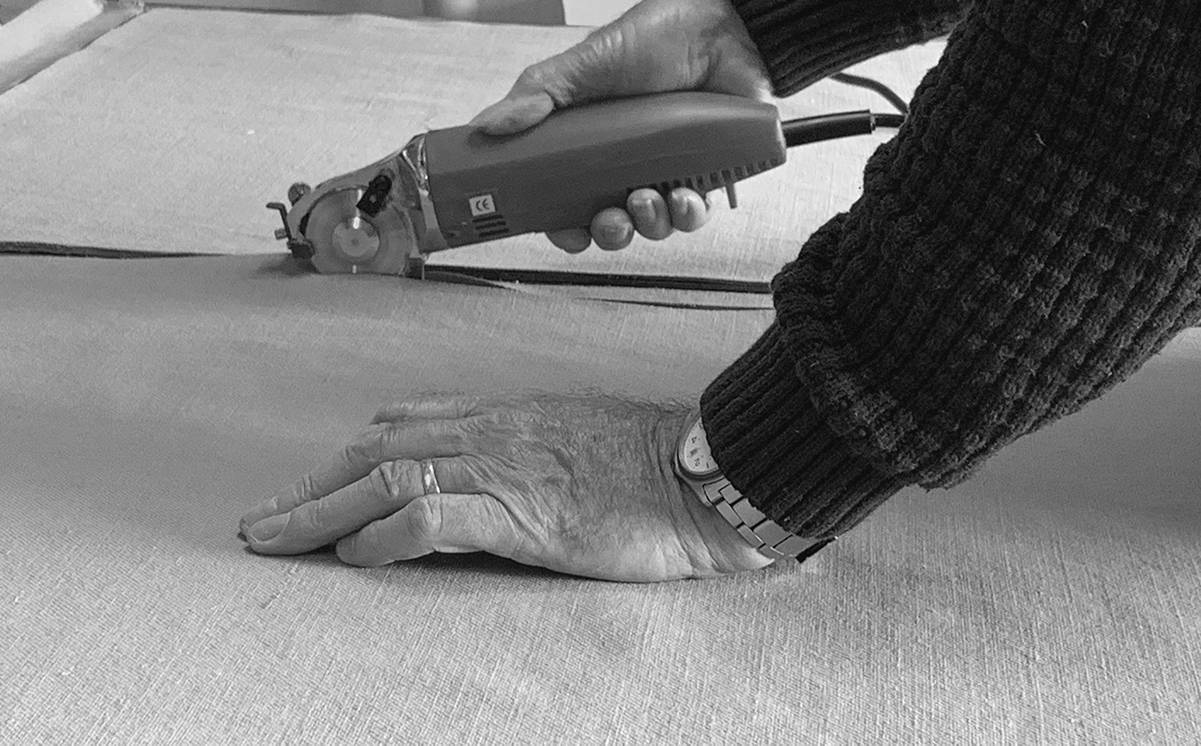 What makes a good bolster?
 Our bolsters are used and recommended by yoga teachers and studios throughout the UK. Strong and durable covers, packed tight to allow for stretch. And a filling that sculpts to the body. If you can trust us to make any product well, it is the bolster.
We've chosen organic spelt husk as the filling for our new bolsters. It moulds to the body in the same way as buckwheat hulls, but it is approximately 25% lighter. The majority of the bolsters sold in the UK are filled before they get here. With cotton, foam or buckwheat. Whichever filling is used, there is an environmental cost of shipping heavy and bulky items overseas. Our spelt is grown here in the UK, and we use just the husks to fill.
We fill our bolsters within our Edinburgh warehouse, which means we've created additional work and income for our team in the UK. We use a stand and a hopper to fill the bolster, this then needs a few shakes before weighing and the final top-up. Once the bolster is checked and filled, we wrap with brown paper and store it - ready for you to order.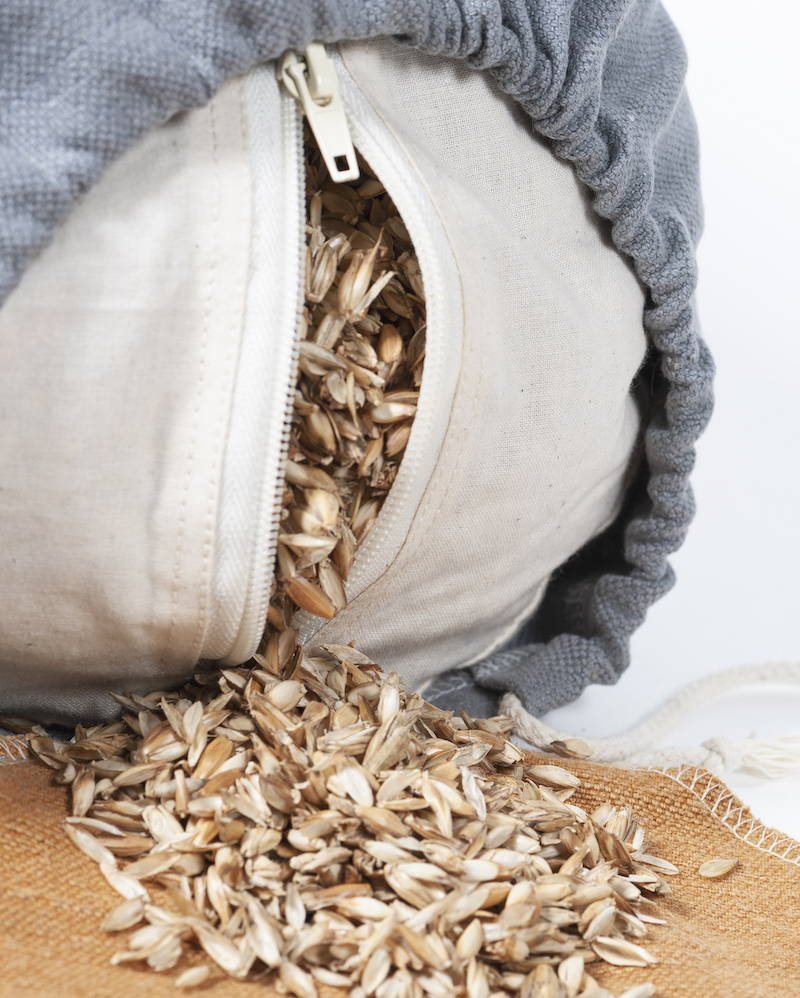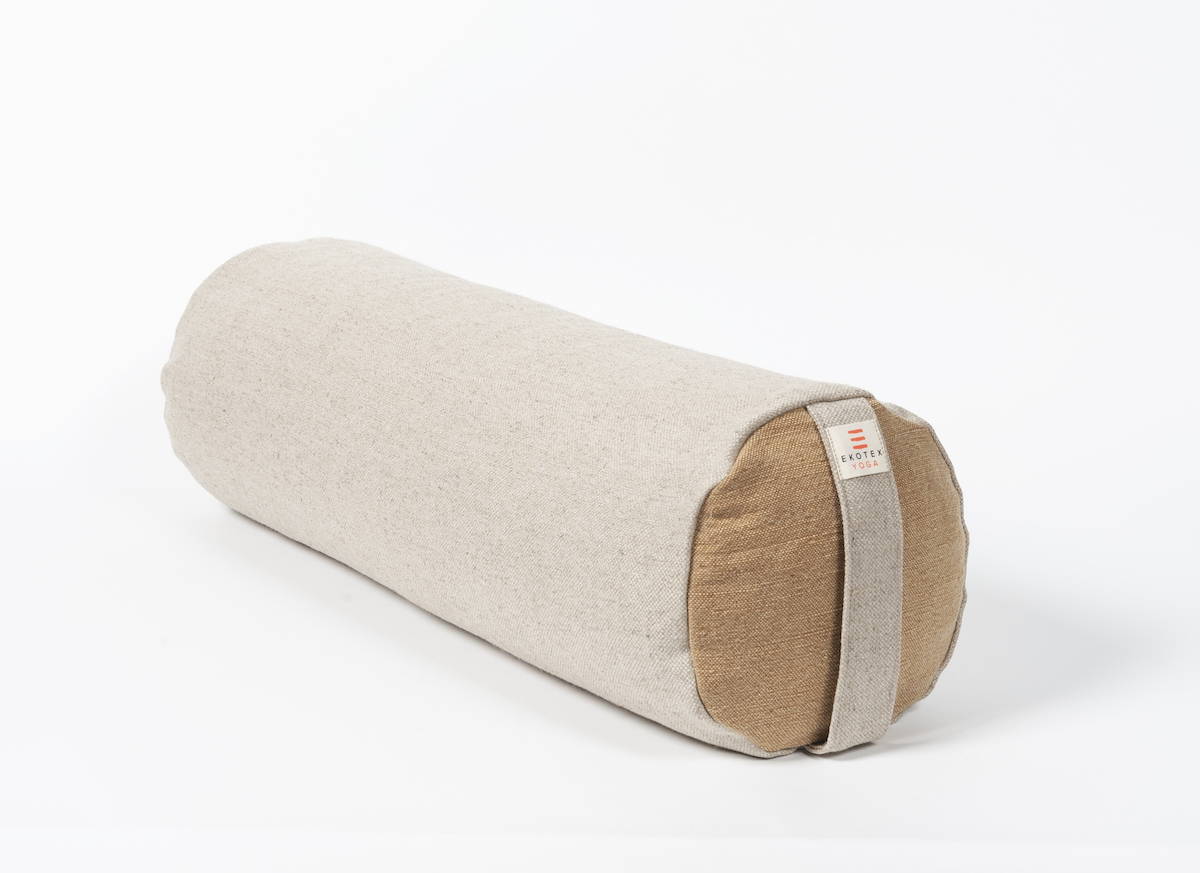 Our new bolsters - beautiful, handmade, eco-conscious and built to last. 
Made by my Dad. x