Natural | Biodegradable | Sustainable

---
Our yoga bolsters and meditation pillows are filled by hand in Edinburgh. The majority of bolsters sold in the UK are imported from India. They are bulky items, that require packaging and take up a LOT of container space. From the outset, we always planned to fill our bolsters to order using local materials - and now we do!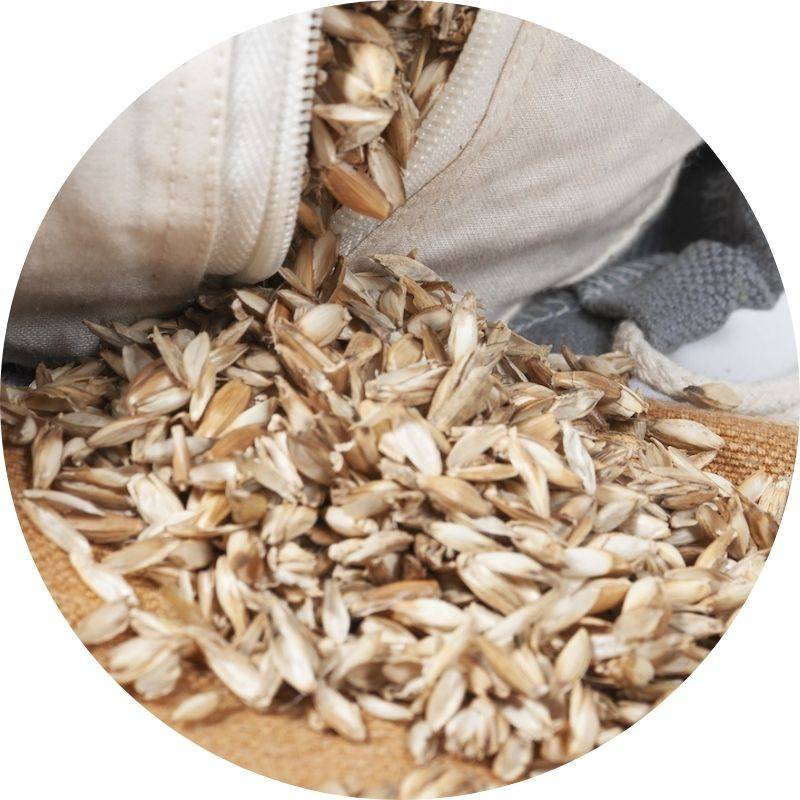 We use just the spelt husk - this is the hull that is left behind once the grain has been removed. The spelt is organic, grown in the UK, dehulled and cleaned, before being sent to us in Edinburgh.
We fill our cushions very tightly (so it may be a little firm at first), as the husk will compress slightly with time. The husk moulds to your body shape and provides a springy cushion. The husk is naturally heat retentive. It is our most sustainable and affordable option.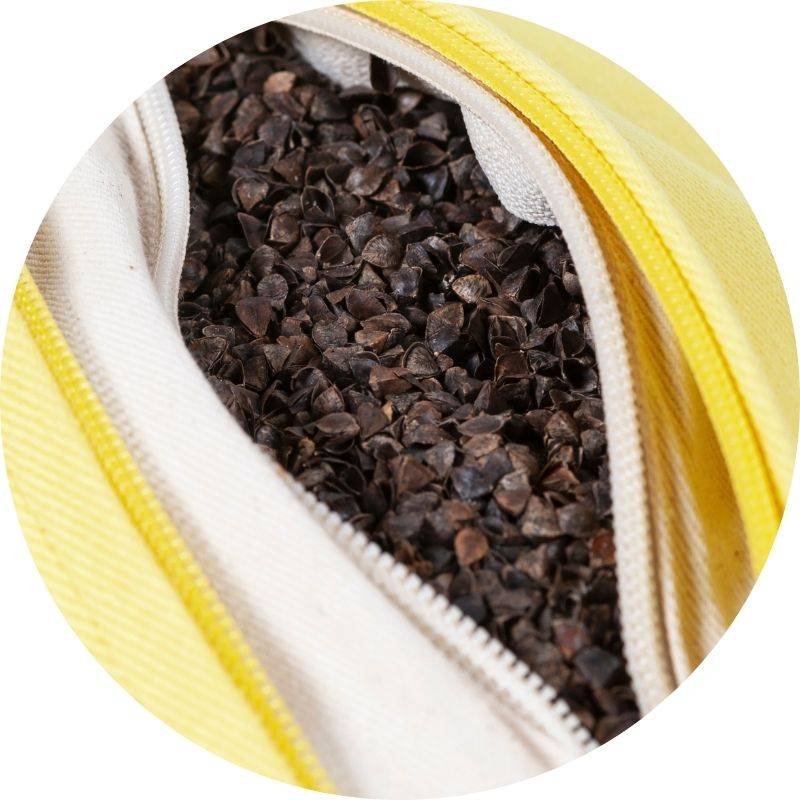 Buckwheat hull is the leftover 'skin' from buckwheat groats. Buckwheat hull is a hugely popular filling for yoga bolsters. This is because of its small size, which means the bolster will mould perfectly to your body. It is also naturally heat retentive. We pack our bolsters very firmly, as with time the hull will compress slightly.
Buckwheat is mainly grown in eastern europe, Russia, Ukraine and China. We source our buckwheat from the EU. It is cleaned, bagged, and sent directly to our warehouse in Edinburgh.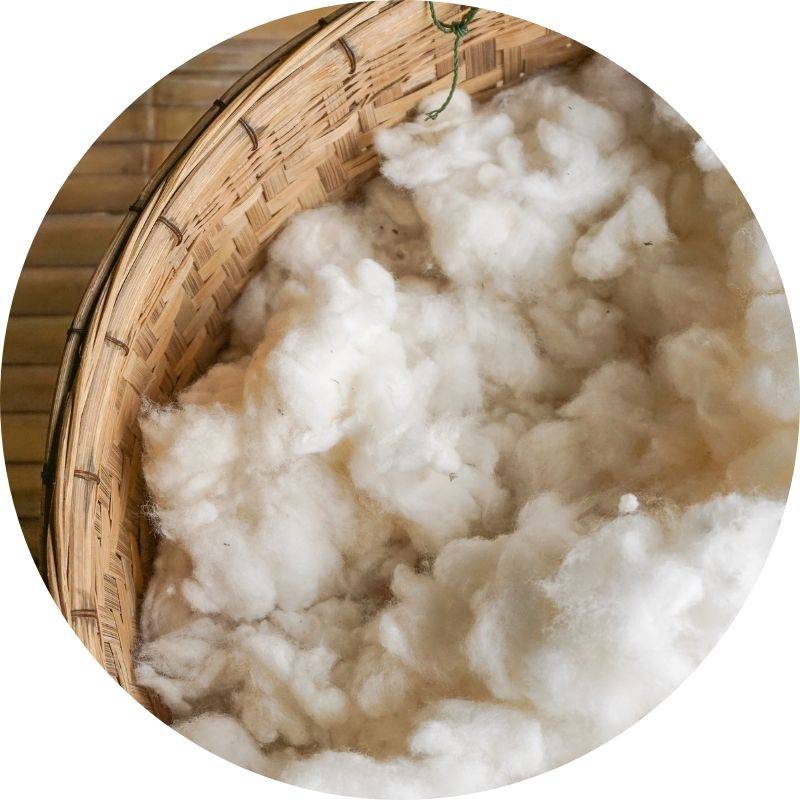 Kapok fibre is our most luxurious filling. It is silky soft to the touch and it is naturally hypoallergenic and anti microbial. It is the seed pod fibre from the Ceiba tree. We use it as an alternative to cotton batting or polyester (recron.) Unlike cotton, it requires little if any irrigation and no pesticides either.
Kapok offers the softest cushion and it is very light weight. We offer it as an option in our mini yoga bolsters and rectangular bolsters only.
---
| | | | | | |
| --- | --- | --- | --- | --- | --- |
| | Origin | Weight* | Organic | Biodegradable | Cushion |
| | | | | | |
| | | | | | |
| | | | | | |
*based on a standard cylindrical yoga bolster, 61 cm x 23 cm
---
Bolster Maintenance and Care
Are your bolsters and cushions machine washable?
The outer covers are machine washable, but you cannot wash the inner cushion. All of the fillings are naturally antibacterial.
Do you offer replacement covers?
Yes, we do! You can buy spare covers for all of our bolsters and pillows separately.
How long will my bolster last?
It depends on how often you use it - but it should last as long as you! After a few years your bolster may become a bit saggy as the filling compresses and/or the covers stretch slightly. For this reason we sell top up filling separately so that you can plump it up again. If you want to give your bolster a new lease of life we recommend a replacement cover plus some top up filling - it will then be as good as new!
Saying that, we have been selling our bolster for 5 years and we are yet to hear of a customer replacing a bolster. They last a very long time!