Introducing our new Cotton & Kapok yoga bolster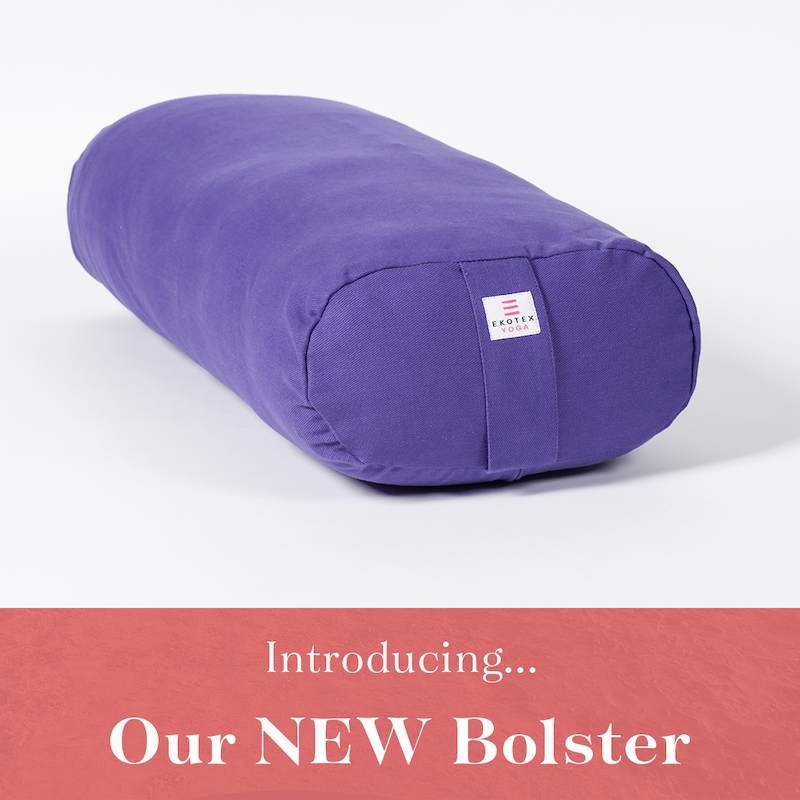 We introduced our rectangular bolsters earlier this year, as both an alternative and complementary prop to our organic cotton buckwheat bolsters. They have become exceedingly popular, especially for those teaching or practising restorative yoga. They are particularly helpful for those with injuries, are tight in the back or hips, or are pregnant.
Initially, we used organic cotton for the cover, but organic cotton batting for the filling proved uneconomical. This did not sit well with us, as we know how important it is for our planet to stay organic, wherever possible.
We've seen similar yoga bolsters supplied with recron filling. And, although recron is cheap, and gives nice, firm support - it is challenging to recycle.
So, we settled on an eco-friendly alternative - kapok stuffing. Kapok is the seed-pod fibre from the kapok tree. Unlike the thirsty cotton plant, kapok trees require no irrigation. And unlike recron, kapok will biodegrade.
Recron
A type of polyester

Does not recycle easily, and will not biodegrade
Cotton
Natural, but requires vast quantities of water to produce. This can have enormous social and environmental ramifications.
Kapok
Grows on trees! Requires no additional irrigation.

Natural, soft, silky and biodegradable.
Caring for Kapok
We do not recommend putting the stuffed bolster into a washing machine or dryer. It is absorbent and will take an incredibly long time to dry. The cover is machine washable, and we've sewn in a zip to make it easy to remove.
---