Made with Trees - eco-friendly yoga mats and props!
"Between every two pines is a doorway to a new world." - John Muir.
Oh so happy to be able to write this post! It's remarkable how many of our products contain 'tree'; they are also wrapped in 'recycled tree' aka recycled brown paper. All of our sources are sustainable. Either the tree continues to grow, or it is a sustainably managed woodland, and the tree is replanted. So, we're storing carbon as our little company grows. Yes!
Tree no. 1 - Douglas Fir Wooden Yoga Block
We partnered with a local, sustainable Scottish Woodland based in Fife in 2020. The wood is dried, planed, smoothed and sanded to create a prop that will support you for life. You can carve, paint, stain, wax or oil your block to make it personal to your yoga journey.
The cork oak tree is harvested every nine years. The bark is stripped back, offering us soft and sustainable cork. We use cork to make yoga blocks, yoga bricks, wedges, massage balls, peanut rollers. We have larger cork rollers coming soon too!
Tree no. 3 - The Ceiba Tree
The ceiba tree produces a seedpod, which contains a silky, smooth, springy fibre. It is a great alternative to cotton as it uses FAR less water (the trees require no irrigation or pesticides.) It is naturally antimicrobial. OUR FAVOURITE!!
Tree no. 4 - The Rubber Tree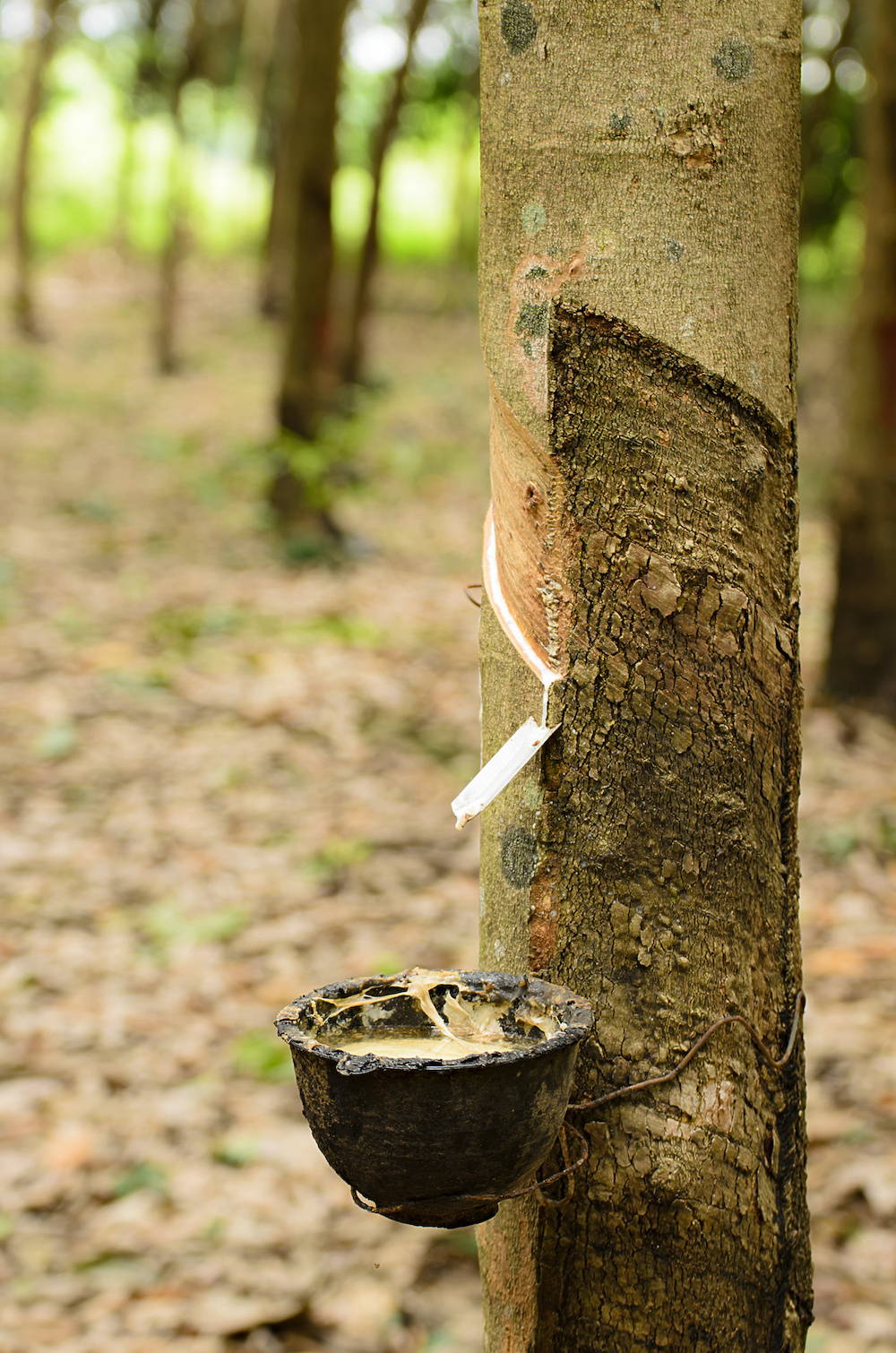 Rubber has its pros and cons. A significant pro, is that it is natural and it will biodegrade. We use non-amazonian harvested rubber, which is also a positive. However, trees and native habitats have been cleared, and still are cleared for the rubber plantations located in South East Asia (think of all the car tyres we use.) It is hard, almost impossible to, source rubber from ethical suppliers as it is such a large industry and the rubber that you buy on the international market comes from a mix of plantations.
Saying that, it is certainly a healthier, more sustainable alternative to PVC, TPE and all of the other acronyms for petroleum-based plastics! Two mats in our range contain rubber. The Earthling Mat and the EcoYoga Jute Mat.
"Be like a tree.
Stay grounded.
Connect with your roots.
Turn over a new leaf.
Bend before you break.
Enjoy your unique natural beauty.
Keep growing."
Joanne Raptis
---